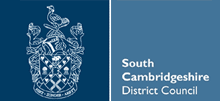 MODERN METHODS OF CONSTRUCTION FOR COMBINED AUTHORITY
Instinctively Green were commissioned by South Cambridgeshire District Council in March 2017 to write an "issues" paper on Modern Methods of Construction (MMC) for the newly created Cambridgeshire and Peterborough Combined Authority.
Our work involved highlighting the various issues from the three perspectives: –
The customer (end user)
The purchaser (the housing organisation)
The supplier (the manufacturer)
Acknowledging that there is a housing crisis is leading governments nationally and locally to seek new ways to increase supply and speed up delivery. There is also a looming labour and skills shortage in construction which is leading to increased costs and potentially poor quality. MMC is being regarded again as a solution.
The paper sought to highlight all the main issues from the three perspectives relating to setting up local factories and suppliers.
Our key services used our 30 years housing development experience: –
Housing Development knowledge
Understanding of the affordable housing market
Construction knowledge
Local housing market knowledge
Experience of construction technologies
Business acumen
Customer awareness
The report set out the detailed and technical work which is to follow on including further work on the sustainability related issues.