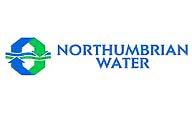 Good Moves Programme
NWL is a private water company incorporating Northumbrian Water and Essex and Suffolk Water companies. For three years Adam has been the lead director and project manager for a unique asset disposal programme commissioned by Northumbrian Water Ltd (NWL).
Under the Good Moves programme – NWL's social responsibility initiative- Adam devised a bespoke project management system to achieve three key objectives:
Dispose of redundant land
Obtain the best capital value for each site
Ensure, through project management, that sustainable development is constructed on the site to leave a positive legacy.
Adam structured the project processes, selected preferred developers for two pilot scheme, and established an experienced project team to deliver on NWL's objectives.
The processes Adam created are designed to ensure that sustainability and environmental issues are core project objectives. High quality and sustainability targets are set for each site and performance is monitored throughout the delivery to ensure these targets are met.
The Good Moves programme includes a number of sites in both Essex and Northumberland. Each site is different resulting in a number of complex issues to resolve. Through Adam's practical management options are being pursued on a number of the key sites.