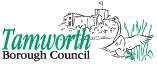 Instinctively Green were appointed by Tamworth Borough Council through a competitive tender to work with the local strategic partnership (LSP) to produce and deliver a bespoke climate change strategy for the town of Tamworth.
Tamworth is an existing established town situated to the north east of Birmingham. It has a growing population and a tight geographical boundary. Over recent years the LSP recognised the growing issue of climate change and commissioned Instinctively Green to produce a bespoke but practical strategy which would enable organisations, businesses and the residents to adapt and mitigate the challenges of a changing climate. The baseline review confirmed that there were a series of studies and reports which set out the issues and context of climate change in the region much though driven by the UK's Climate Change Act.
A key part of the strategy creation was to ensure that while effective it set out a series of tasks which anyone and everyone in Tamworth could understand and relate to. The strategy set out a series of specific actions under the themes of People and Place. The strategy sets out a clear vision for Tamworth between now and 2030.
Key tasks carried out by Instinctively Green were:
• Production of a bespoke Climate Change strategy for Tamworth, the place
• Creation of two key documents under the themes of People and Place.
• Identification of 8 Calls for Action.
• A Year One action and implementation plan.
Successful outcomes were:
• Creating a bespoke strategy which is not technical but sets out actions for all.
• Endorsement by Tamworth Local Strategic Partnership
• Identification of key eight priority actions
• Strategy to be driven forward by the newly re-formed Tamworth Strategic Partnership
The public consultation exercise is being planned to roll out the strategy in 2011.